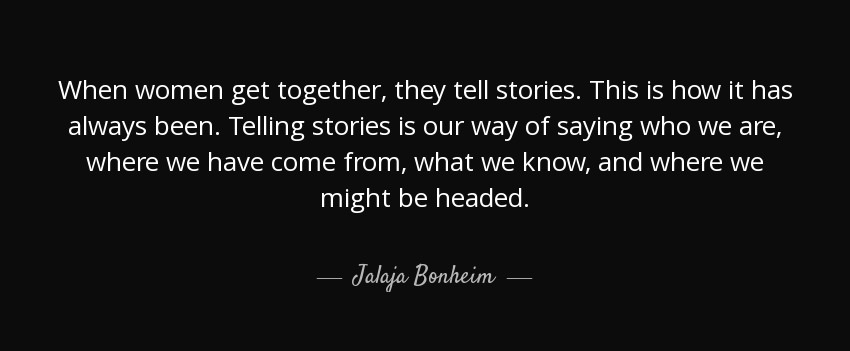 Through the generous collaboration of the Aging Activisms Collective, and the storytelling projects they initiated, we are delighted to be able to share the stories of some of GRAN's members.
Each GRAN member featured below ponders the questions:
What drew you into working for social change?
How has your activism changed at different points in your life?
What has sustained you in your work?
What forms does your activism currently take?
The answers to these questions become very personal and often moving stories of significant relationships and formative life events that have led each woman to actively work for social change.
We hope you enjoy watching and listening to the stories of these inspiring women among us!
(Each video clip is between 5 and 10 minutes in length. Any one of these stories would make an excellent springboard for reflection and personal storytelling at a GRAN group meeting or among your own circle of friends.)
"We were raised for this stuff. And we're better at it now that we're older."
Click here for Peggy's story...
"...Advocacy is important... You have to talk to the decision-makers."
Click here for Gillian's story...
"I've always tried to be quite supportive of groups of people or persons who have less power, and tried to make sure that doors can open for them too."
"Now I think I'm really outspoken because of my age. ... I take a stand."
Click here for Sharon's story...
"Together you can really accomplish something."
The following story comes from an Aging Activisms story-telling project focused on "memory work". Pat Evans reflects on her work with GRAN's archives.
"I've come to a much greater appreciation for all the invisible quiet activities that also are "being in the world" as an activist -- which sounds to me like a big word, a big word that I'm not sure I can claim. But [I am] someone who cares about the world."
---
With our sincere thanks to the Aging Activisms Collective, led by Dr. May Chazan, Canada Research Chair in Gender and Feminist Studies at Trent University, for undertaking these intergenerational storytelling projects and for generously making the videos available to GRAN. And special thanks as well to Melissa Baldwin, Aging Activisms Research Associate, another great friend of GRAN, who has contributed so mightily to these media capsules and to GRAN's archives project.
Note: Should you have any issues with the links above, these stories (and many others) can be found on the Aging Activisms website.