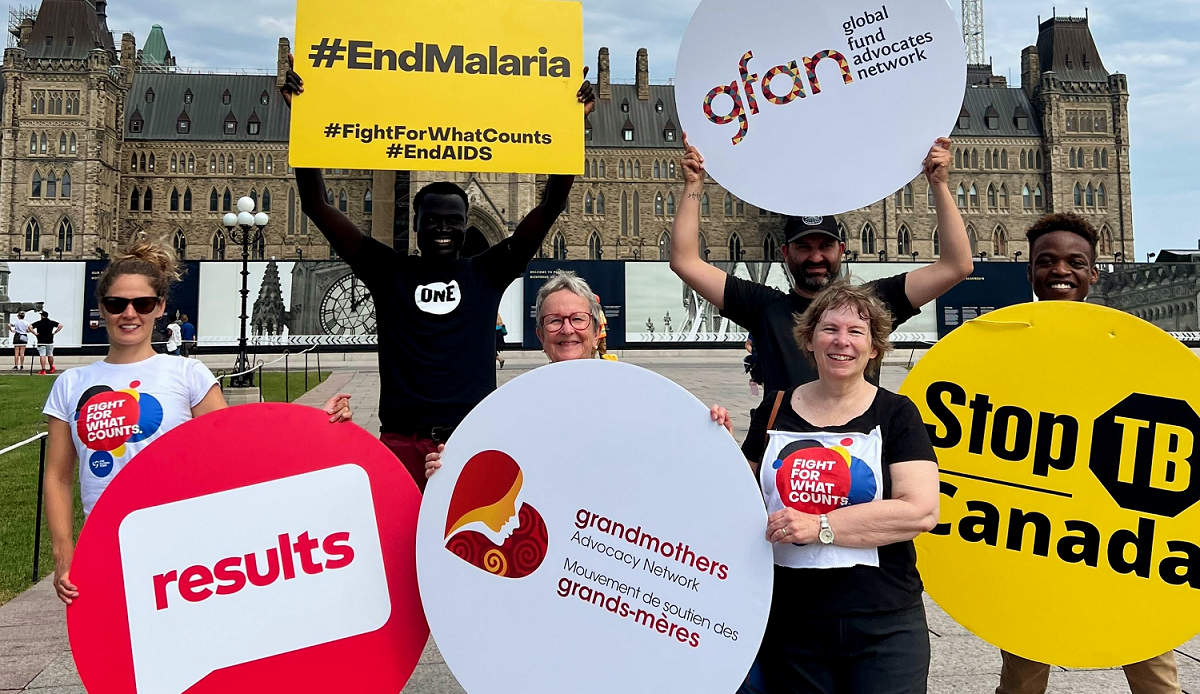 Whenever possible, GRAN works collaboratively with like-minded organizations on specific issues and campaigns to amplify our impact. We gain considerable strength from working together.
Above Ground works to ensure that companies based in Canada or supported by the Canadian state respect human rights and the environment wherever they operate.
Aging Activisms collective is a multi-faceted program of activist research, academic mentorship, and inter-generational community-building. Aging Activisms explores the diverse ways that activists of different ages, abilities, genders, and backgrounds resist injustices and create change across different movements and throughout their lives.
Amnesty International Canada is a global movement of over 7 million people working together to protect and promote human rights for all people. For over 50 years, Amnesty International has provided the world with reliable and accurate information about human rights violations and international human rights laws and standards. Amnesty's goal is to ensure human rights are respected for everyone, everywhere. They are the world's largest grassroots human rights organization.
British Columbia Council for International Cooperation (BCCIC) is a coalition of international development organizations. Through relationship-building with other networks, BCCIC works toward its goal of achieving sustainable global development in a peaceful and healthy environment with social justice, human dignity and participation for all.
Canadian Coalition on Climate Change and Development (C4D) proposes to unite all those who feel concerned about this issue. On their site, anyone can find useful and exciting information about climate change and conferences, seminars, and workshops.
Canadian Foodgrains Bank is a partnership of 15 Canadian churches and church-based agencies working together to end global hunger. They work with locally-based organizations in developing countries to meet emergency food needs and achieve long-term solutions to hunger, and work to foster informed action by Canadians and governments to support this international cause.
Canadian HIV/AIDS Legal Network/Reseau juridique canadien VIH/sida promotes the human rights of people living with and vulnerable to HIV/AIDS, in Canada and internationally, through research and analysis, advocacy and litigation, public education and community mobilization.
Canadian International Education Policy Working Group (CIEPWG) is a coalition of international development agencies working to support policies and programs to improve access to safe, inclusive, and quality education for all children and youth.
Canadian Network on Corporate Accountability (CNCA) is a coalition of partners working to ensure that Canadian mining, oil and gas companies respect human rights and the environment when working abroad. The network advocates for policy and law reform, monitors government policy, and provides advice to ensure that both government and business uphold Canada's international human rights and environmental commitments.
Canadian Partnership for Women and Children's Health (CanWaCH) is a proud membership of more than 100 non-governmental organizations (NGOS), academic institutions, health professional associations and individuals partnering to improve health outcomes for women and children in more than 1,000 communities worldwide. Together, CanWaCH members represent Canada in championing the health rights and needs of the world's most marginalized people.
Climate Action Network/Réseau action climat Canada (CAN-Rac) is a coalition of more than 100 organizations. The network plays a critical role in helping Canadian organizations understand and respond to climate change impacts and policies, across Canada and around the world, to coordinate efforts for greatest impact.
Climate Legacy is a cross-Canada network of seniors concerned about global climate change. Climate Legacy works to engage and mobilize older Canadians in climate action through their voice, their time, and their money.
Cooperation Canada (formerly the Canadian Council for International Cooperation) brings together civil society organizations working in the international development and humanitarian sector.
Education Cannot Wait (ECW) is the United Nations global fund for education in emergencies and protracted crises. They support and protect holistic learning outcomes – so no one is left behind.
Farm Radio International is a world leader in radio for rural development. They are the only international non-profit organization focused on using radio to help African farming communities help themselves. They make radio a powerful force for good in rural Africa—one that shares knowledge, amplifies voices, and supports positive change.
Fridays for Future is a youth-led, grassroots organization with the primary mission of mobilizing to demand climate justice through the organization of school strikes, rallies, and marches.
Girls Not Brides partners with more than 450 civil society organizations across the globe. The commitment to end child marriage and enable girls to fulfill their potential unites these organizations in over 70 countries.
Global Alliance for the Rights of Older People (GAROP) was established in 2011, born out of the need to strengthen the rights and voice of older people globally. Today, GAROP is a network of over 200 members worldwide, united in their work to strengthen and promote the rights of older persons. Its mission is to support and enhance civil society engagement with Member States and National Human Rights Institutions at national, regional and international levels around a Convention on the Rights of Older Persons.
Global Citizen connects global citizens and artists to call on world leaders, corporate leaders, and philanthropists to do their part to defeat poverty, demand equity and defend the planet.
The Global Fund invests US$4 billion a year to defeat HIV, TB and malaria and ensure a healthier, safer, equitable future for all.
Global Partnership for Education (GPE) is the world's only partnership and fund focused on providing quality education to children in lower-income countries. GPE brings together developing countries, donors, international organizations, civil society, teacher organizations, the private sector, and private foundations in pursuit of GPE's vision: a quality education for every child.
Grand(m)others Act to Save the Planet (GASP) is a grassroots non-partisan community group committed to climate action and advocacy.
Grandmothers Collective (GMC), brings together grandmother-centred organizations from around the world to harness the collective wisdom and power of grandmothers as key collaborators for social change.
HelpAge Canada is Canada's only organization dedicated exclusively to helping older persons in Canada and the developing world. HelpAge has 40 years of experience working for older persons and helping them overcome poverty, claim their rights, challenge discrimination and lead dignified, secure, and healthy lives. HelpAge Canada is a founding member of HelpAge International and is part of a global network of organizations operating in more than 80 countries that help thousands every day. HelpAge works with partners to ensure that people everywhere understand how much older persons contribute to society.
International Federation on Ageing (IFA) brings together global experts and expertise to influence and shape age-related policy to improve the lives of older people and to better all of society. IFA's vision is a world of healthy older people whose rights and choices are both protected and respected.
International Longevity Centre Canada (ILC-Canada) is an independent think tank whose mission is to propose ideas and provide guidance for policies addressing population aging based on international and domestic research and practice, with a view to bettering the lives of Canadians. The ILC-Canada is partnered with the LIFE Research Institute at the University of Ottawa, an action-oriented research hub that takes a comprehensive approach to aging by advancing knowledge and training on the physical, mental and social factors that impact quality of life throughout the life trajectory.
KAIROS Canada is a group of Indigenous, settlers and newcomers in Canada working with people of faith or conscience all over the world for ecological justice and human rights.
Médecins Sans Frontières (MSF) is an international, independent medical humanitarian organisation that provides medical assistance to people affected by conflict, epidemics, disasters, or exclusion from healthcare. GRAN's work intersects most closely with the MSF Access Campaign which works to increase access to, and the development of, essential medicines and vaccines.
MiningWatch Canada works in solidarity with Indigenous peoples and non-Indigenous communities who are dealing with potential or actual industrial mining operations that affect their lives and territories, or with the legacy of closed mines, as well as with mineworkers and former workers seeking safe working conditions and fair treatment.
ONE is a global movement campaigning to end extreme poverty and preventable disease by 2030, so that everyone, everywhere can lead a life of dignity and opportunity.
Results Canada combines grassroots advocacy with strategic actions to leverage funding to support programs and policies that give the world's poorest people the health, education, and opportunity they need to thrive.
Saving Okavango's Unique Life (SOUL) is an alliance of concerned citizens, local Indigenous Peoples, impacted communities, CSOs, and scientists working to stop ReconAfrica's oil and gas exploration and drilling in the environmentally sensitive Okavango River Basin in northeastern Namibia and northwestern Botswana.
SeedChange works with farmers to grow just, healthy, sustainable harvests everywhere. By keeping seeds in farmers' hands and strengthening farmers' knowledge, SeedChange helps communities thrive.
South African Film Festival Canada (SAFF Canada) presents feature films and documentaries that entertain and inform as they explore the culture, history and politics of South Africa.
Stephen Lewis Foundation (SLF) is a progressive, feminist organization rooted in the principles of social justice, international solidarity, and substantive equality. The SLF supports community-led organizations working on the frontlines of the HIV pandemic in sub-Saharan Africa. The SLF's community-led partners are turning the tide of HIV and AIDS by providing care and support to women, orphaned children, LGBTIQ individuals, grandmothers and people living with HIV and AIDS. Many GRAN members are actively involved in the SLF's Grandmothers to Grandmothers Campaign.
Stop TB Canada is a network connecting people, organizations and communities committed to ending tuberculosis (TB) at home and abroad.
Theirworld is a global children's charity committed to ending the global education crisis and unleashing the potential of the next generation.
Translators Without Borders (TWB) is a non-profit organization offering language and translation support for humanitarian and development agencies, and other non-profit organizations around the world. TWB's mission is to provide people with vital knowledge in their language. TWB works with partners in the following areas: crisis, preparedness, development, education and human rights.
UN Women is the UN organization dedicated to gender equality and the empowerment of women. It works globally to make the vision of the Sustainable Development Goals a reality for women and girls and stands behind women's equal participation in all aspects of life.
Universities Allied for Essential Medicines (UAEM) is a global network of university students who believe that universities have an opportunity and a responsibility to improve global access to public health and life-saving medicines. Many of the important medicines and health technologies are developed in university laboratories with public funds. Compounding the need for health equity and justice globally, today it is no longer only lower income nations that are profoundly affected by the research, patenting, and licensing decisions made by universities.
Women, Peace and Security Network-Canada (WPSN-C) is a network of over 80 Canadian non-governmental organizations and individuals committed to promoting and monitoring the efforts of the Government of Canada to implement and support the United Nation Security Council Resolutions on women, peace and security; and, providing a forum for exchange and action by Canadian civil society on issues related to women, peace and security.
Updated 05/2023